Business
4 Practical Tips for Building Your Online Presence Effectively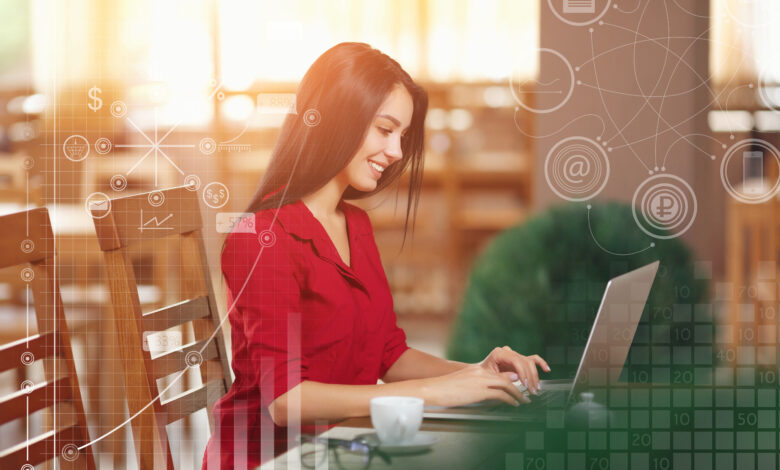 If you didn't share it online, did it even happen? This is the approach many people now take when living their lives. That's because the truth is quite simple. It is 2021, and your life needs an online presence just to prove its existence. While not everyone agrees with this approach, not many can deny its merits. Especially if they have something to sell.
Running a business or marketing a brand without an online presence is not only rare these days, but also extremely unwise. No matter how traditional you are, you need the internet to promote your brand. The reason is that nearly all people today, including children and the elderly, use the internet in some capacity. With services like Cox bundles so readily available, it's nearly impossible for anyone to stay offline. And if most of your target market is online, you can't stay behind.
What Does It Mean to Have a Presence?
So, you built your business a little Facebook page and called it a day. Does this mean you have an online presence? Absolutely not! The key point you should consider here is this: existence doesn't equal presence. Hence, it is possible for you to exist online, yet not have an online presence.
This is because there is much more to presence than simply… being present. Take this example. You are attending a seminar alongside many other participants. You mark your attendance, yet you don't ever speak up. After the event, will the other attendees remember you were there? Probably not.
The lesson here is simple. To have a presence, you need to appear present to others. If no one was around to hear a tree fall, did it even make a sound? In the forest that is the free market: no, it didn't.
Why An Online Presence Matters
E-commerce has seen an incredible boom in recent years. Especially after the COVID-19 pandemic, many people prefer finding digital methods of doing things. In fact, most people even carry out in-person business after doing some online research. So, whether someone finds about your brand through a friend or a brochure, they are sure to go look you up online.
Moreover, a strong online presence lends your brand credibility, exposure, and repute. Also, it will help you turn leads into conversions. And the best part? It's not even that difficult to build an online presence. Here are some of the most effective ways you can create one.
Read Also: How to Start an Online Tutoring Business: A Guide to Success
Build a Good Website
Whenever someone discovers a new product, they usually carry out an online search. This is why your brand must have a website. Any business's website should carry all the information consumers may need about it. Hence, you must design a modern and user-friendly website. Remember, this will likely be the first place where you interact with potential customers. So, you need to make a good impression.
Any good website has some basic features. First of all, it is visually appealing and easy to navigate. So, it is a good idea to get an expert to build your website. This way you will avoid glitches and design mistakes. Moreover, it should be the one-stop solution to all of your audience's concerns. Thus, make sure to convey all necessary information on your website. This includes your location, your contact details, and your social media links. Also, make sure to update your website regularly. It should never display outdated content. Instead, it should inform your audience about all your latest efforts. 
Use SEO Smartly
Your website can be outstanding, but it won't benefit your business unless it generates traffic. And to get visitors, it needs to be prominent in online search results. This is why you must diligently perform search engine optimization (SEO).
Effective SEO can be all the difference between a successful and a failing business. There's a good reason why all marketing experts keep talking about it. So, you should keep working towards improving your SEO rankings. You can do this by using popular and relevant keywords on your website and social media. Also, you can improve your ranking by posting blogs that direct people to your website. 
Since SEO is such a huge part of marketing your brand online, it's a good idea to hire some SEO experts. Optimizing your content for search engines is not as simple as it seems. You need to be precise, smart, and careful with it. So don't hold back on this investment.
Be Active on Social Media
This may seem like a no-brainer, yet many businesses fail to take off simply because of their poor social media usage. It's no use having profiles on all types of social media platforms if you can't use them properly. So, focus on a few platforms that you are familiar with.
For instance, Twitter, Facebook, and Instagram alone can immensely build your online presence. As these are some of the most popular social media apps, they are sure to bring you lots of attention. Just make sure to put experts behind your social media profiles. Sometimes, social media gaffs can cost you heavily. 
Of course, to maintain an online presence, you need to use it actively. So, keep updating it with images, videos, and other media to draw your audience's attention. Moreover, you must make sure to engage with your followers. This way, you will build a loyal community around your brand.