Business
Differences explained between personal loans and credit card loans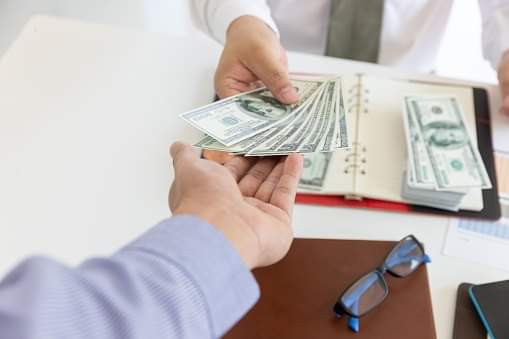 The growth of major consumer lending segments remained below 13% till the first month of 2020, as the Reserve Bank of India confirmed, primarily due to instability in macro-economic situations. Nonetheless, the growth of personal loans and credit card loan remained quite steady during the same period. 
The reason for this can be attributed to the ready availability of both the financial products that can be used to mitigate any financial emergency without end-restriction. Further, while there are several similarities between these two credit options, one cannot be substituted for the other. 
Therefore, before availing of any of these loans, individuals need to find out the key differences between them. 
Points of differences between a credit card loan and a personal loan 
While opting for a credit card, individuals can leverage a host of benefits. Here, a loan available against the unused credit limit of the card doubles the benefits. On the other hand, a personal loan is a collateral-free advance that has its own merits and demerits. 
.
Here are some of the differences between the two. 
A personal loan comes with a longer tenure compared to credit card loans. It means individuals availing personal loans can stretch their repayment schedule up to several months. However, it also implies a higher cost of servicing the loan. 
On the contrary, while availing a loan against one's existing credit card, he/she can repay the debt in 3 easy installments within an interest-free period. Moreover, since the borrowing is restricted to the unused limit of the card, the loan amount will be smaller and easily payable. 
Since you can avail a personal loan without pledging collateral, most financial institutions conduct a lengthy documentation process before approving the amount. The reason for it is to ascertain the repayment of the credit and eliminate the slightest chance of defaulting. 
This is not the case with a credit card loan whatsoever. Since the borrowed credit comprises only the unused limit of the card, individuals do not need to submit any additional documentation. 
One of the reasons to opt for a personal loan on a credit card is its easy availability. While personal loan approval and disbursal take at least 24 hours, availing of a credit card loan takes as low as a few hours. 
Nevertheless, if one chooses to opt for a loan against a credit card, he/she should know about the advantages of the same. 
Advantages of availing a credit card loan 
Following are some of the benefits that individuals can enjoy on availing of a loan against a credit card. 
Since a credit card loan is available on the existing card, these are pre-approved advances. Moreover, credit cards like Bajaj Finserv RBL Bank SuperCard also come with pre-approved offers that make the credit card application hassle-free and prompt. These offers also apply to several financial products, including personal and business loans. You can also check your pre-approved offer simply by entering your name and phone number. 
The EMI scheme of a credit card loan is comparatively more streamlined than that of a personal loan. For instance, selected NBFCs allow borrowers to repay the loan via easy EMIs without any interest for up to 90 days. 
Being pre-approved, a credit card loan can be as useful as the card itself. It is just that the borrowing facility makes for one of the major credit card offers. Nevertheless, by applying for this credit individuals can avail an instant fund to address any financial emergency. 
Hence, before applying for a personal loan, it is imperative for you to know that you can use your credit card in these ways, including availing instant funds against it. However, it is at your discretion which loan you want to settle for after assessing your specific financial requirements.