Business
How to Get a Loan if Your Business is Not a Year Old Yet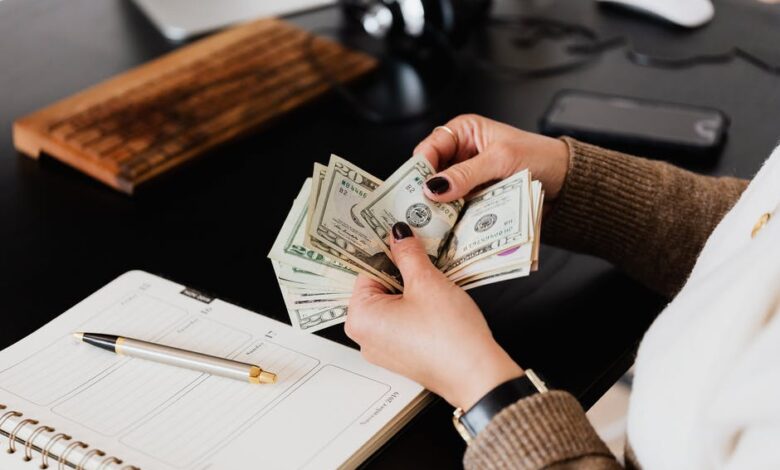 Access to capital is a major requirement for the success of any startup business. That's why loans play a huge role in an entrepreneur's business. However, if you are a new business owner, your chances of securing a loan from a traditional bank may be incredibly low. The reason is that a new business appears to be too risky for these banks, requiring them to set up strict small-business lending standards. To increase your chances of getting a loan you can use pro forma services to validate your business plan.
The challenges of being a startup entrepreneur shouldn't rain down your drive to grow your business, as there are other options to consider when seeking a loan. From fintech lenders like Camino Financial to credit card sources, here are easy tips to get loans to fund your startup.
Non-profit Microloans and SBA Loans
Seeking loans to fund your startup shouldn't be tedious and nerve-racking. That is why programs such as the U.S Small Business Administration's microloan program are set up to offer loans of up to $50,000. SBA microloans are issued by non-profit community lenders who offer an average of $13,000.
The SBA's flagship 7(a) loan offers financing start-up entrepreneurs can use to grow their businesses. However, these loans may be issued on the ground that you provide collateral. Non-profit lenders serve as a less strict route to take up loans as they focus majorly on minority or underserved business owners.
Camino Financial Fintech Lenders
This is possibly one of the best options that small-business startups can harness. Being one of the efficient fintech lenders in the US, they offer money to small businesses, even those not up to a year old. It's a convenient approach you could take when sourcing for funds as they have softer approval criteria compared to other financial institutions.
There is a high rise in the percentage of small business owners in the economy, most of whom are minorities or immigrants. An amazing fact about this fintech lender is that they don't require a social security number to access loans. You get to ask for flexible conditions and apply for loans if your business is at least nine months old. 
Credit Cards 
Credit cards go beyond the conventional means of paying for purchases to offering access to unsecured loans in the form of a line of credit. It simply means that you can use your business credit cards to get a business loan and separate your business finances from personal ones.
Most credit cards come with a bonus of reward programs and sign-up bonuses. It would be good for you to go with a card with a zero percent introductory offer. This allows you to purchase and carry a balance from nine to up to15 months without paying interest as your business grows. 
Tips on Writing a Loan Application
When applying for a loan, you'll oftentimes be required to write an application letter to enhance your purpose. You should keep the following in mind while doing so;
Use the right header and greeting while addressing the right authority. In the same vein, ensure to use your company's letter-headed paper that contains the business address and contact details.

The application should contain your business loan request summary. Ensure you provide this at the early sections of the application, as not all lenders are patient to read through every application they receive. If the summary doesn't impress, they may toss your application aside.

State the purpose of the business loan clearly. If you want to pay salaries with it, state it. If it's to expand your operations, ensure you clearly state it and be honest about it too.

Provide evidence that you'll be able to repay the loan at the appointed time. If possible, provide your business financial projections if the loan is injected into the business.
Solidifying Your Business to Apply For Robust Future Loans
As a small business owner, your main goal, no doubt, will be to solidify it and ensure growth. These helpful tips are what you should consider when seeking a sustainable business increase;
Concentrate on established revenue sources

Hire the right workers

Be adaptable

Lower your risks

Focus on maintaining a good customer experience. 
It isn't enough to apply for and get a business loan; you should use them profitably for expansion such as;
Lease or purchase of additional equipment

Financing working capital

Lease or rent expenses

Debt Refinance

Inventory costs.
Conclusion
Financing a start-up business could be difficult, especially when it comes to acquiring loans. That is why you should explore the resources provided by fintech lenders and other financial institutions to ease the process.