Business
How to use social media effectively for your business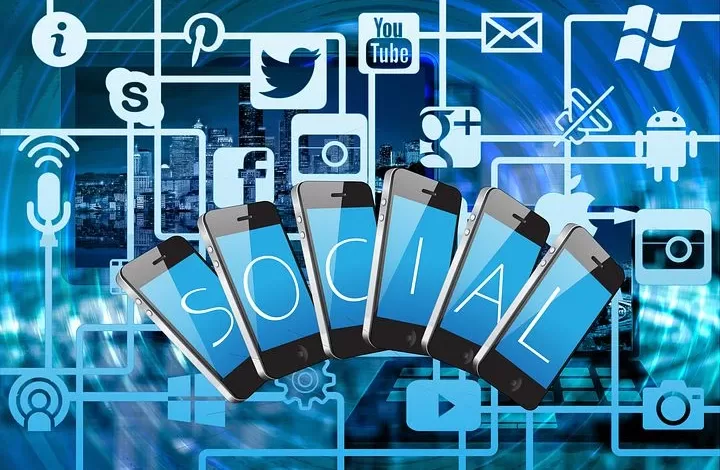 Let's start by accepting that whenever we hear about a new brand or a person, we search for it on social media platforms. That's when we make a perception about it.  In one glance at the profile, the business can either be sold or lose a potential customer.
In today's scenario, it's no longer just about the mere presence on social media platforms. There are so many more nuances to it. Businesses can use social media for their business merely beyond creating a brand portfolio on the chosen platform.
Businesses can get the most out of social media marketing based on how well they can integrate strategy & execute it.
Keep it Trendy
You have to keep evolving and stay up-to-date with the ongoing trends. Social media is used by users when they want to escape from the monotony of their day. Hence, the brands must show what users of the platform are looking for. More importantly, offer something that leaves a lasting impression on their minds.
We all have experienced how Tik Tok, Insta Reels, Podcasts, and Gifs set the trends in different time frames. As a business owner, you must create content, not just for the sake of posting, but to make it more and more engaging, such that users feel the need to watch it all over again.
Can you measure it?
While your number of followers & posts define your reach, your overall engagement will help in conversions & bringing in business.
There are many MarTech tools available that help you measure all your online activities.
The most commonly used is Google Analytics which helps you track your progress with the help of its real-time dashboard. The marketer should make the most of it and accordingly plan their next campaign.
Different businesses use social media for a variety of objectives. You should measure your social media activities constantly and optimize them accordingly to meet your goals.
Build a community
To make the most out of your social media activities, you can plan to build a community around your brand. A place where people with shared interests and values can engage with each other and the brand. Some ways brands engage with their customers are by creating an exclusive members group with benefits, or simply creating a Facebook page for active engagement, or even by hosting a show regularly on the Clubhouse App.
Once you start building an emotional connection with the users, half your battle is won. Such users indirectly become your brand's ambassadors. When they spread the word among their network, you might see a positive impact on the reach and conversion rate.
Focus on content than on count
Gone are the days when people used to get convinced to try out a brand only based on the number of followers or posts it has garnered on its social media handles. Nowadays, people want to consume only good quality content. As people's attention span keeps getting shorter, the task of curating creative & engaging content starts getting more complex. 
Nowadays, people don't easily trust what they see on social media. They need to verify from multiple platforms. If the consumers feel a sense of trust by looking at the quality of content shared, the brand gets one step closer to being in the consideration set in the consumer's mind.           
Areas to explore 
While you might think that you are making the most of social media by using the Facebook Business Ad Manager, running Google Ads, Paid Promotions, and working on search engine optimization. However, there are a lot more layers available on these tools which you can explore.
Influencer Marketing is one of the popular modes of marketing these days. You can use this channel if you're a new brand and want to increase brand awareness & consideration.
Running Video Ads is not a new thing, but it sure is adopted by many marketers. Videos leave a lasting impression on the users; hence, they are more effective than other formats and nowadays business ad maker makes it easier to create video ads for business.
Insta Reels are turning into short info-videos about topics related to anything & everything. Incidentally, people spend hours just watching reels on Instagram. Each day, content creators are only getting more and more creative with using Reels.
There are many more innovative methods of marketing that come under the umbrella of social media. You need to identify your potential customers' interests and likes/dislikes and build your social media engagement & communication strategy that hooks on to your potential consumer. 
Conclusion
Social media has transformed business solutions and the way business is conducted. You can now use social media to reach out to the remotest target audience. Social media also gives you a platform to share your opinions and promote your brand. Therefore, it is your job to make effective use of it.