Lifestyle
What are the Essential Products for Making Best Grooming Kit for Men?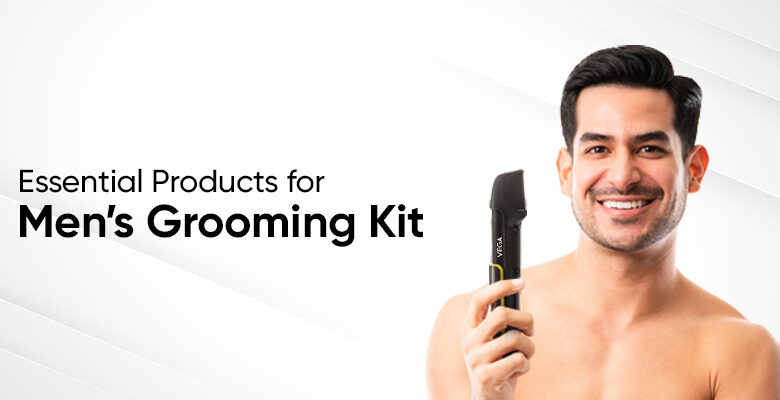 Ask any woman, and she will admit to having a thing for a man with a well-groomed personality! Grooming is as important to men as it is to women and one needs to look their best while going out for a social gathering or attending work. Grooming one's beard, skin and hair not only makes the man look good but also boosts his inner confidence to stay motivated. It wasn't long ago when men barely paid any attention to their beard or skin, let alone having a well-curated grooming kit with all-in-one personal grooming appliances. We live in a country where people resonate with the idea of 'tough men'. 
Spotting a man who prioritizes himself and looks well-polished is a sight to hold! Lately, the attitude of men towards grooming and beauty regime has changed in many senses but over-hoarding a lot of products does not make someone well groomed. It is all about building the ultimate routine for the face, beard, and hair. That is why we have made a list of all types of grooming products for you. Listed below are a few of the top grooming products to be included in a guy's grooming kit.
Essential Items to be Included in Men's Grooming Kit
Face Wash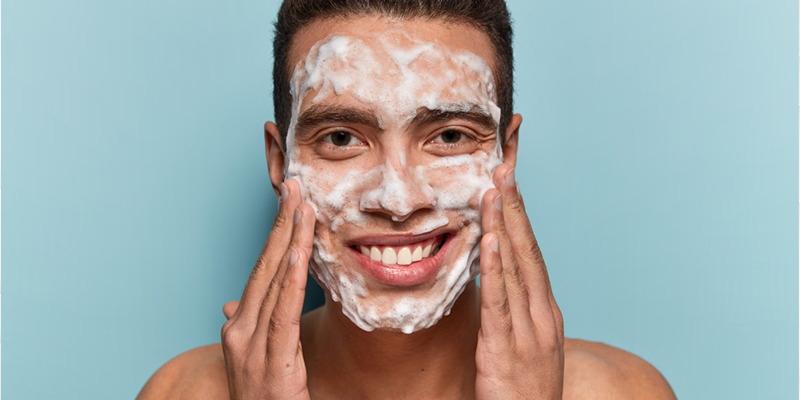 In recent years, the market has seen an upswing demand in for skincare products for men as more males are getting drawn toward the importance of face cleansing. Using the right facewash or a cleanser helps to clean the facial impurities, dirt, oil, and leaves behind smooth and fresh skin. Being exposed to the sun and pollution clogs the face pores with sebum, oil, and dead skin cells. Hence while planning your holistic grooming regime, don't forget to include the use of facewash that represents the most basic skincare regime for everyone. 
All-in-One Trimmer 
Having a body trimmer for males is a must-have in the grooming kit. This electric trimmer for men works magic on the mustache, and body hair and helps to cut unwanted hair with precision and style. A body trimmer is a multi-purpose gadget that helps you to keep a check on your body, nose hair& head and lets you stylishly style the subtle. Investing money to buy trimmer online will help you to get spared from continuous salon sessions, and can easily trim your body and beard on the go. While buying a trimmer, ensure that it is well supported with versatile functional features, has a good battery backup, and suits your hair type. 
Hair Comb and Brushes 
Regardless of whether you groom your hair or style it differently, having a hair brush or comb is a must. Using hair brushes and combs help to stimulate the scalp, and increases blood circulation. Moreover, they are ideal for removing dandruff from the scalp, detangling hair knots, and adding shine and smoothness to dull hair. Choosing the right hair brush or comb is the first step toward taking proper care of your hair. For sake of maintaining the health and shine of your mane, it is highly recommended to purchase a wooden hair comb or brush that saves the hair from breakage and distributes natural oil evenly. 
Read Also: Innovative Video Creation Methods for Amateurs
Shower Gel and Loofah 
Bathing Accessories like a loofah, sponges, or shower gels are lesser found products in the grooming kit of men. Having a bottle of shower gel instead of a soap bar handy in the grooming kit helps to clean your body thoroughly while bathing. They are travel friendly and won't leak foam if you pack them in your bag while traveling. Having a bath brush should also be a part of the daily grooming ritual as it helps to clean the dead skin cells, and exfoliates the body leaving behind smooth and youthful skin. Loofah and bath sponges gently scrub off the layer of dead skin and other dirt particles without causing any skin irritation. 
Good things happen to those who believe in grooming themselves and maintaining personal hygiene. Next time you are out splurging money on your grooming kit, kindly keep the following listed essentials in mind.